Pokhara, a popular tourist destination in Nepal, has a number of natural features that are great for sightseeing and enjoying outdoor sports. Many tourists from throughout the world visit the Himalayan range and the lakes. There are numerous hotels, hostels, and resorts in Pokhara to accommodate diverse travelers. Hotel and Home have listed the accommodations which vary from luxury to budget. The features like nearby option Hotel and Home make it easier for the customer to choose hotel in Pokhara. Every type of traveler can find something to enjoy, including families on vacation, couples seeking a romantic retreat, and backpackers. You can find hotel in Pokhara that suits your needs and preferences. We will outline our most affordable and best accommodations in the land of lakes in this blog to help you decide where to stay.
Hotel Golden Crown
Hotel Golden Crown is 1 km from Fewa Lake and features a restaurant, free private parking, a bar, and a garden. One of the best hotel in Pokhara lakeside, this property has family rooms and a terrace. The hotel provides a 24-hour front desk, room service, and currency exchange for guests. Each room at the hotel has a balcony with a view of the garden. Rooms at Hotel Golden Crown have private bathrooms and free Wi-Fi, and some have a mountain view. Guest rooms also have air conditioning, a safety deposit box, and a flat-screen TV. The accommodation serves continental and American breakfast daily.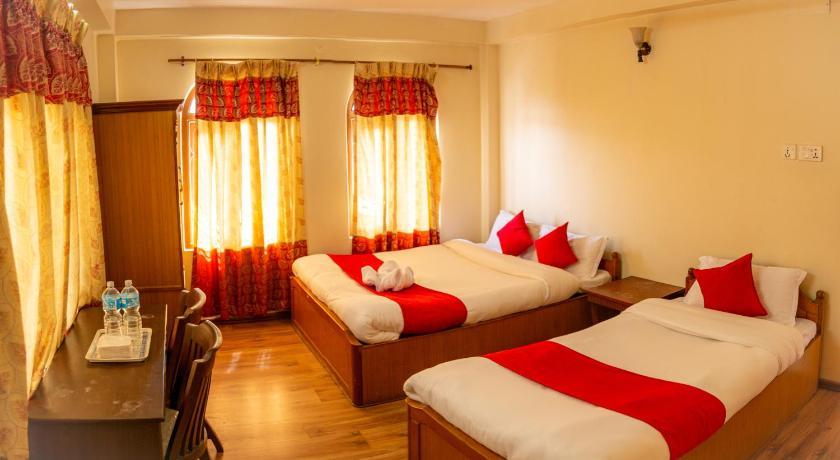 Hotel Harmony
Hotel Harmony is a lodging option featuring a restaurant, free on-site parking, a garden, and a terrace located in Pokhara, 1.4 kilometers from Fewa Lake. A 24-hour front desk, room service, and free WiFi are just a few of the amenities offered at this establishment. On the property, several of the rooms have balconies with city views. The hotel offers some accommodations with patios and lake views, and all rooms have desks and private bathrooms. The Hotel Harmony offers a continental breakfast to its visitors. The International Mountain Museum is 6 km away from the lodging, and the World Peace Pagoda is 11 km away.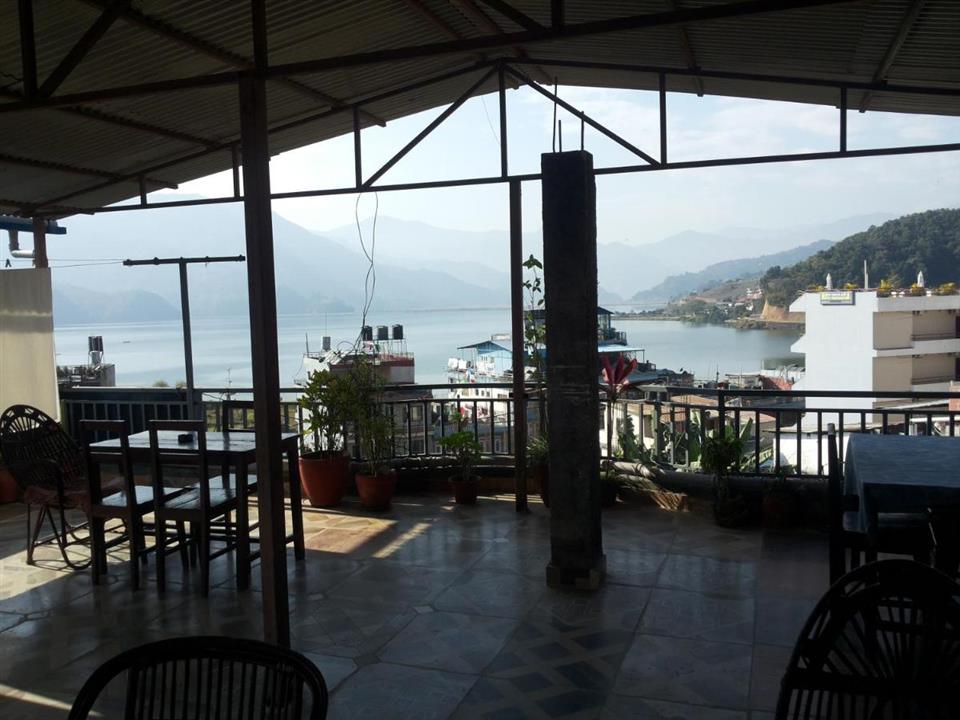 Hotel Lake Tower
This smoke-free 3-star hotel offers a restaurant, bar/lounge, and a front desk open 24 hours a day. There is free WiFi, a flat-screen TV with cable, and baths in each of the 25 rooms. 25 rooms at Hotel Lake Tower are available, each with an iron and ironing board and free toiletries. There are cable channels on flat-screen televisions. Showers are a part of the bathrooms and a free wireless Internet connection is also available at this Pokhara hotel. Every day, housekeeping is offered.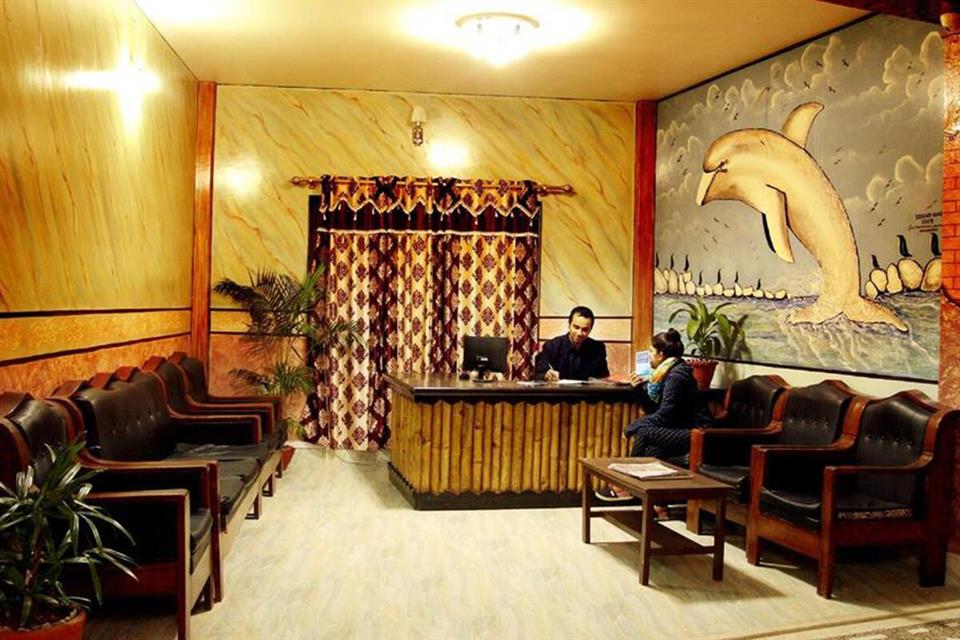 Hotel One Direction
With Fewa Lake reachable in an 8-minute walk, Hotel One Direction has accommodations, a restaurant, free private parking, a garden and a terrace. The property is around a 20-minute walk from World Peace Pagoda, 2.6 km from International Mountain Museum and 8 km from Mahendra Cave. It offers a 24-hour front desk, room service and currency exchange services. Each room has a flat-screen TV, and some units at the hotel have a balcony. Hotel One Direction serves a continental breakfast each morning. Begnas Lake is 12.9 km away and Mahendra Cave is 8 km away.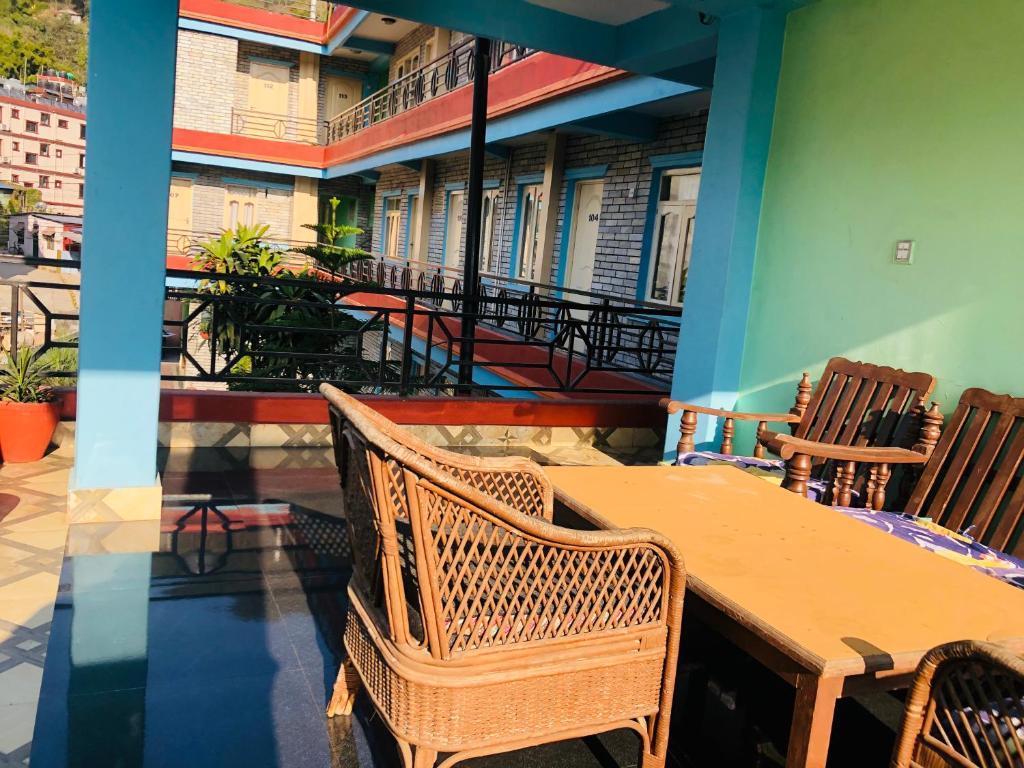 Peace Guest House Cottage
500 meters from Fewa Lake and with views of the Himalayas, Peace Guest House is located in the lake city of Nepal, Pokhara. On-site private parking is cost-free. For your convenience, a seating space is provided in some rooms. Some of the rooms have views of the lake, garden, or city. A private bathroom is available in each room. Free WiFi is available at Peace Guest House. The property includes a hair salon. This inn offers bike rentals and car rental, and also hiking is a popular activity nearby. International Mountain Museum is 2.4 miles away from Peace Guest House, and World Peace Pagoda is 1.5 miles away.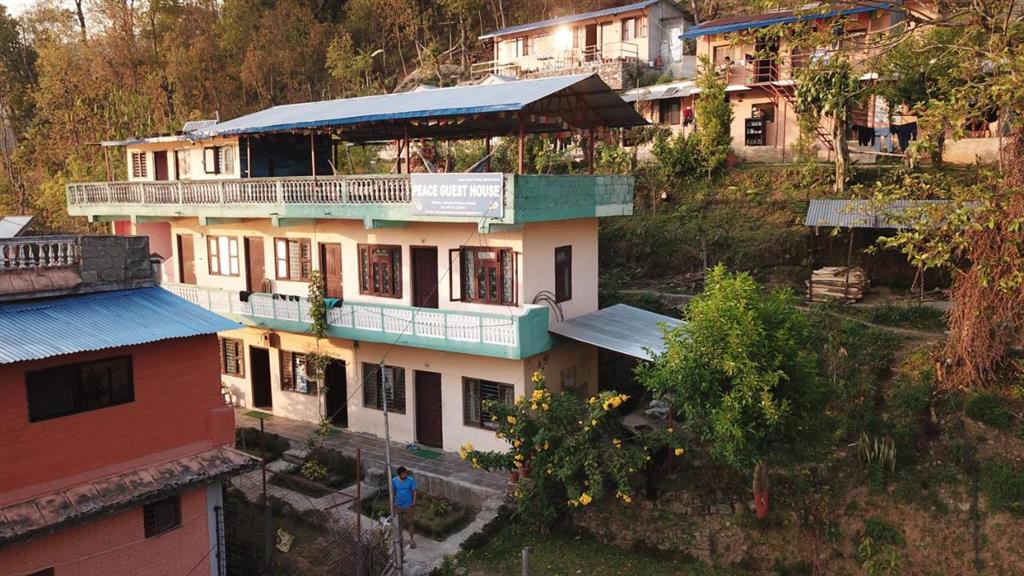 Hotel Santana & Roof Top Restaurant
Hotel Santana has a full-service restaurant and a central bar. The restaurant serves Continental, Chinese, Indian and Nepali cuisine. The bar is centrally located in the Woodcraft dining room. Hotel bar offers an extensive selection of world-class wines including Chardonnay, Riesling, Syrah, Pinot Noir, Zinfandel and fine blends. The bartenders also skillfully combine a variety of classic and contemporary cocktails.
Hotel Tropicana
Hotel Tropicana is the perfect place for an exciting and rejuvenating vacation. The excellent service and facilities at the Hotel Tropicana ensure a memorable stay. Parking is provided by the hotel free of charge. Front desk services such as concierge services and lockers help you plan your daily travels. You can wear your favourite clothes, again and again, thanks to the laundry service provided by Hotel Tropicana. In-room amenities such as 24-hour room service and Room service will help make your stay wonderful. Smoking is only permitted in restricted and designated areas. At Hotel Tropicana, you are guaranteed a comfortable stay. To help make your stay even more enjoyable, the hotel's room comes with Laundry service.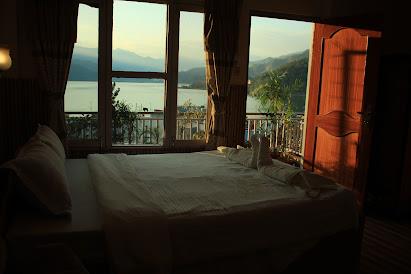 Hotel Roadside Inn
Ideally located in the main tourist area of Phewa Lake, Hotel Roadside Inn promises a relaxing and wonderful stay. The hotel offers high standards of service and amenities to meet the individual needs of every traveler. Enjoy free WiFi in all rooms, 24-hour room service, WiFi in public areas, parking, and room service. The rooms are designed to provide the optimum level of comfort with cozy decoration and some practical amenities. To enhance your stay, the hotel offers recreational facilities such as a garden. Friendly staff, excellent facilities and access to all facilities in Pokhara are three reasons why you should stay at Hotel Roadside Inn.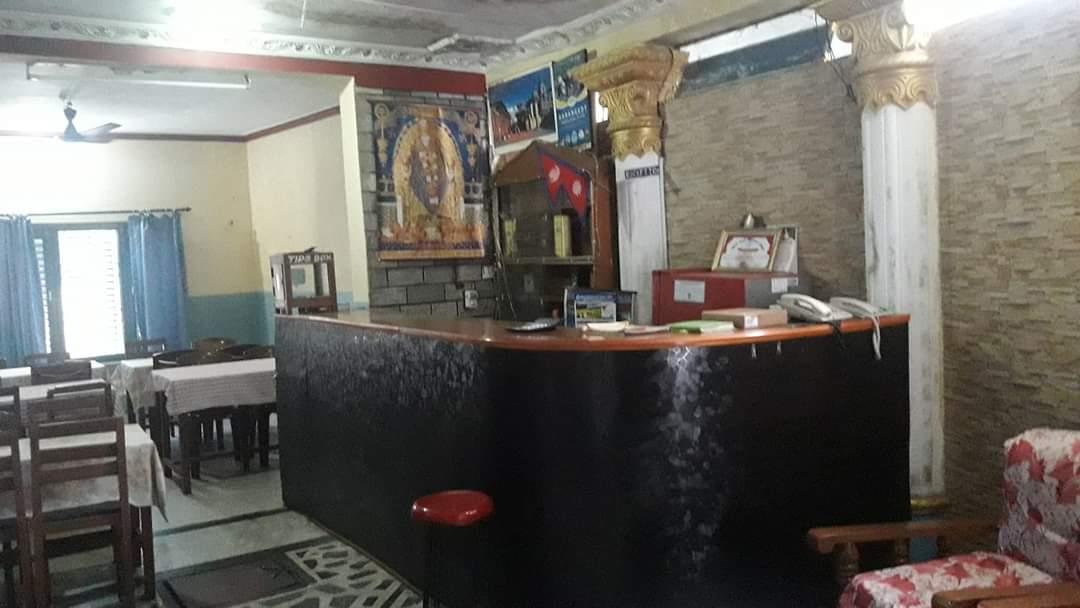 Sweet Dreams Guest House
Sweet Dreams Guest House is located on a picturesque hillside facing the west side of Phewa Lake, with all rooms offering unobstructed water views. All rooms at the hotel have a balcony with lake views. Some units at Sweet Dreams Hotel have mountain views, and all have a private bathroom and desk. Sweet dreams Guest House is one of the best hotel in Pokhara with an affordable price range.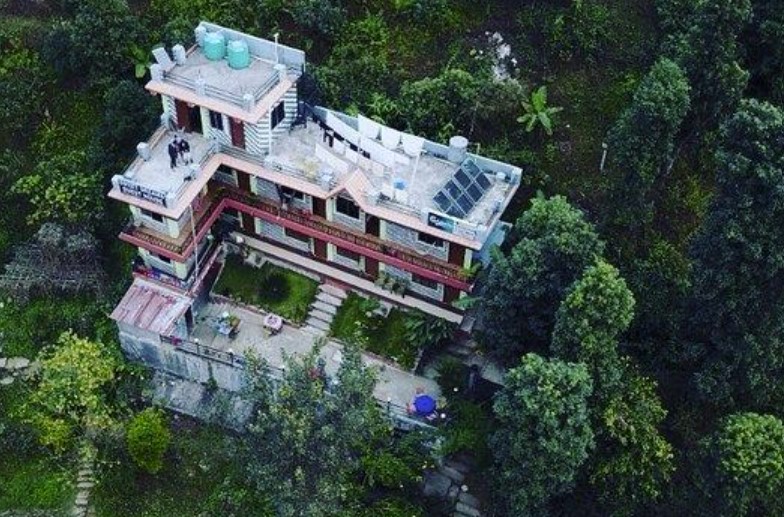 Hotel Schonbrunn Park
Hotel Schonbrunn Park is an excellent choice for budget-friendly visitors to Pokhara, with many helpful amenities designed to enhance your stay. This budget-friendly hotel in Pokhara provides amenities such as a 24-hour front desk and baggage storage. An on-site restaurant will also help to make your stay even more memorable. If you are driving to Hotel Schonbrunn Park, there is free parking available. Visitors staying at Hotel Schonbrunn Park can visit Kriayt Social Business (0.4 mi) and Barahi temple (0.6 mi), two of Pokhara's top attractions. Pokhara is also home to the Gurkha Memorial Museum, a popular history museum not far from Hotel Schonbrunn Park.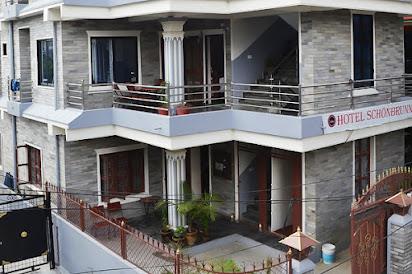 Customers can book both luxury and budget-friendly hotels in Pokhara. Above mentioned hotels are the most affordable hotels in Pokhara with a price ranges of around 1000 NRP or 10$ USD. Tourists who are looking for the budget-friendly hotel in the lake city of Nepal, Pokhara then Hotel and Home is the perfect site for you to book the cheapest hotel in Pokhara. If you are planning to holiday in Pokhara think no longer, sign in to Hotel and Home, and book your accommodation in Pokhara right away.