Whenever we travel, all of us want to feel that same or close to what we might feel when we are at home at any place we stay. This same feeling can be achieved when you're staying at a homestay in Nepal. We, Nepalese people, are quite renowned for our hospitality, culture, tradition, cuisines and festivities. So it's natural for us to make you feel at home even when you're miles away from your own home.
The concept of homestay in Nepal was first conceived in a small Gurung settlement at Sirubari, Pokhara. It is a small settlement in the Syanja district. The people there first started this idea of letting travelers stay at their homes for the night and providing a homely environment during their stay. It was during the first national tourism campaign- Visit Nepal Year 1998.
Since the first homestay started many of the entrepreneurs who were involved in the field of tourism started to develop similar model villages. They were all known for their natural and cultural richness. These entrepreneurs made many villages like Ghandruk, Ghalegaon, Dhampus, Lwang Ghale and many more famous homestays among international tourists.
Usually in homestays guests are provided with an opportunity to stay with the native or local, ethnic people of the same village. It gives them a very promising chance to witness and comprehend the lifestyle of those people who have been living there for many years. It provides them with a new perspective on life. They take life more seriously rather than for granted when they get a chance to stay with people who have limited access to facilities. Most tourists and researchers find homestays to be very useful as they can directly communicate with the native people. And on the plus point not only are homestays cheaper but also full of new experiences and excitement. Homestays also help to promote the use of local resources.
It's worth mentioning that due to the growing popularity of homestays in Nepal; many of Nepalese youths are choosing to reside in their own villages and utilize their local resources for making their livelihoods possible. As places where the homestay business hasn't boomed yet; youths of such communities are still having to travel abroad for better job opportunities. They travel to Gulf countries where they are made to work under stressful conditions. It's far better to have the chance to stay with your own family and make a decent income rather than working abroad. But it's a different story for places where homestays are popular. Life is much better at such places. People running homestays are able to afford their children's education. With so many benefits and importance being highlighted it's a wise choice to choose homestays for your overnight stay at the rural places of your travel.
Hotelandhome has many homestays listed on our website for you to book easily for your stay. You can follow this link https://myhotelandhome.com/ to reach our website. Some of the homestays are as follows:
1. Asish Aama Homestay (Ghandruk, Pokhara)
Asish Aama Homestay may be the best choice if you're looking for a place with unimpeded views of the mountains and the valley below, attentive hosts, tasty meals, locally brewed beverages, and clean accommodations. In addition to offering traditional Gurung attire and accessories for hire, Asish Aama Homestay also has a Gurung Museum. Aama treats everyone with love and respect, which makes her highly amiable and pleasant in the eyes of visitors. Ashish Aama Homestay offers the best kind of lodging with a garden, a bar, a deck, hot baths, and a 24-hour electrical supply. Dop in if you happen to be nearby!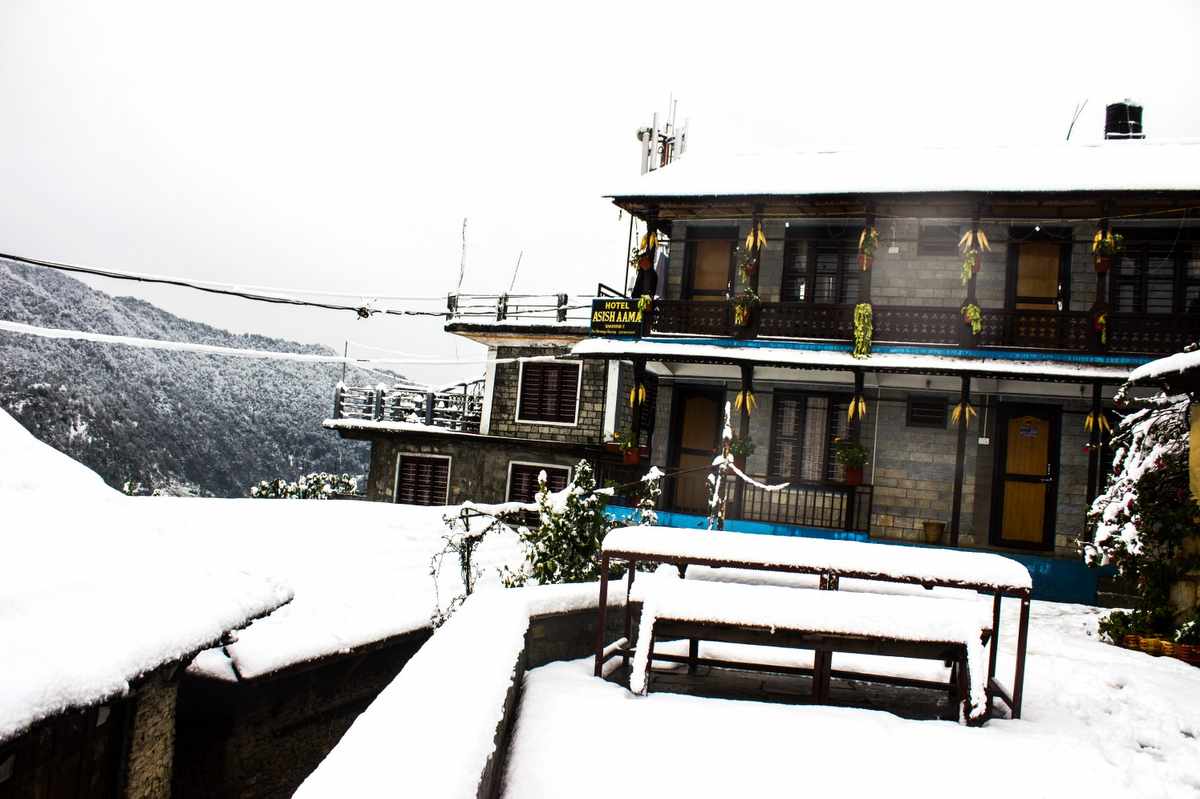 2. Ashwin Homestay (Ghandruk, Pokhara)
Ashwin homestay offers breathtaking views of the picturesque mountains as well as a singular insight into rural village life in Nepal. It is situated in the gentle folds of the midland mountains and the shadow of the towering Annapurna peaks. This homestay for the perfect getaway with your family and friends.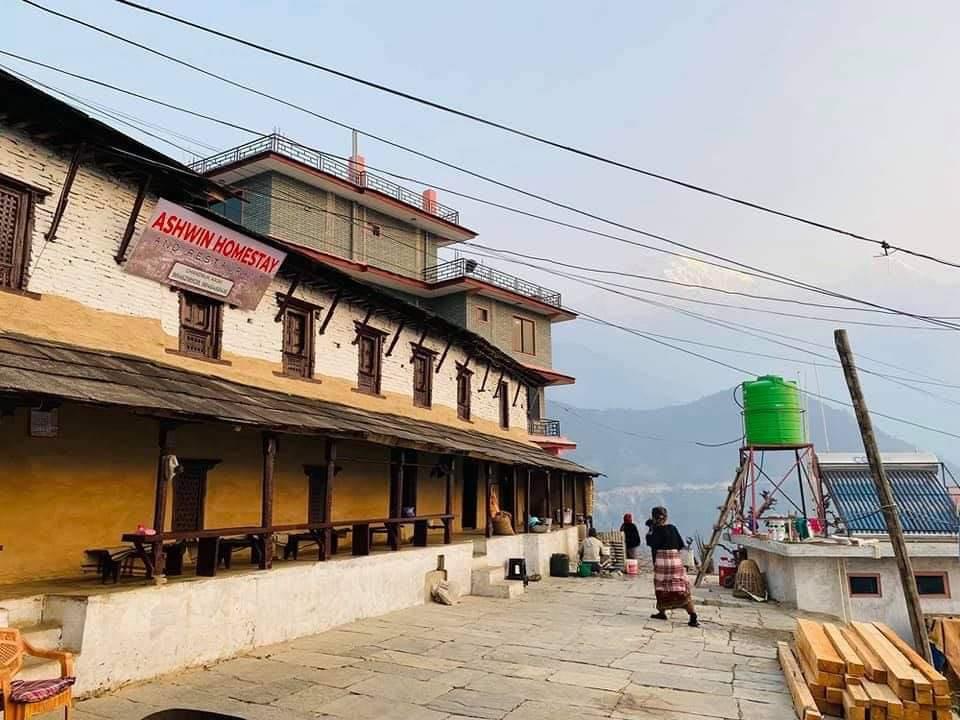 3. Ghandruk Center Point Homestay
Located at the heart of ghandruk village, guest can enjoy the homely stay with the panaromic view of mountain ranges. The homestay family will make you feel like home and part of their own family. With the excellent hospitality and delicious local authentic food guest will love their stay at this homestay.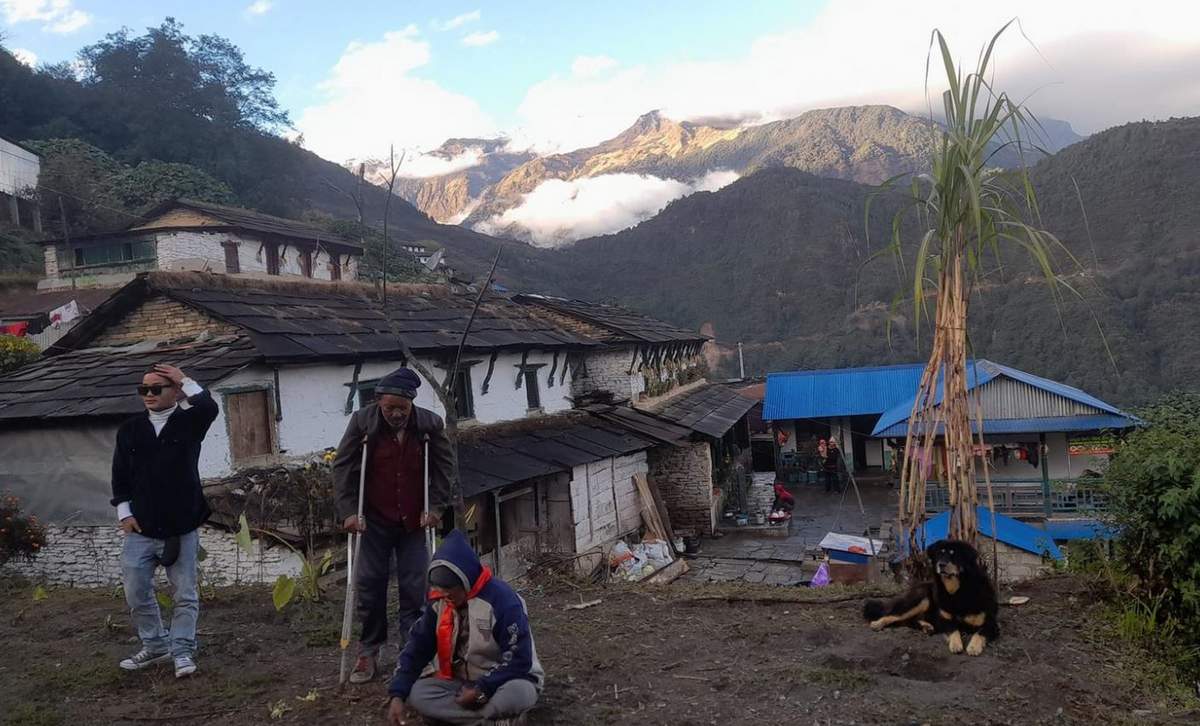 With the backdrop of Machhapuchre mountain, this homestay is run by the family. With the magnificent garden in front of the homestay, guest can enjoy the authentic Gurung lifestyle. You will get a chance to taste to eat the local food of the Gurung community. From there, guests can enjoy a glimpse of Machhapuchre, Annapurna, and Dhaulagiri. This homestay is perfect for those who want to see the village life of rural areas.
Hope this article has shed some light on the importance and benefits of staying in a homestay rather than a conventional hotel. Supporting the local community helps the people living within it as well as the community as a whole prospers. Homestays are a rare treat to have when you're trekking in a remote part of a country. They give you the warm feeling that other hotels and B&B can't match up to.